---
Hello,

I m a French girl interested in Neofinetia.
I have almost a dozen plants in culture (I bought the first 5 years ago I think).
They grow inside (climate temperate) in winter and outside from spring to autumn.
This plant, bought as setsuzan last year, is in bloom.
The tiny pink color on flower is ok for setsuzan?
The tsuke is crescent moon, roots are brown-red, there is pigmentation on axis and the tiger marks on leaves are weak.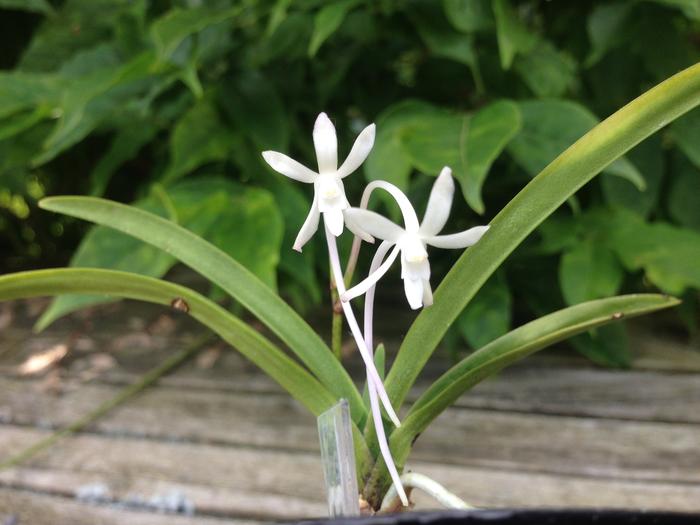 Thank you and excuse my English.